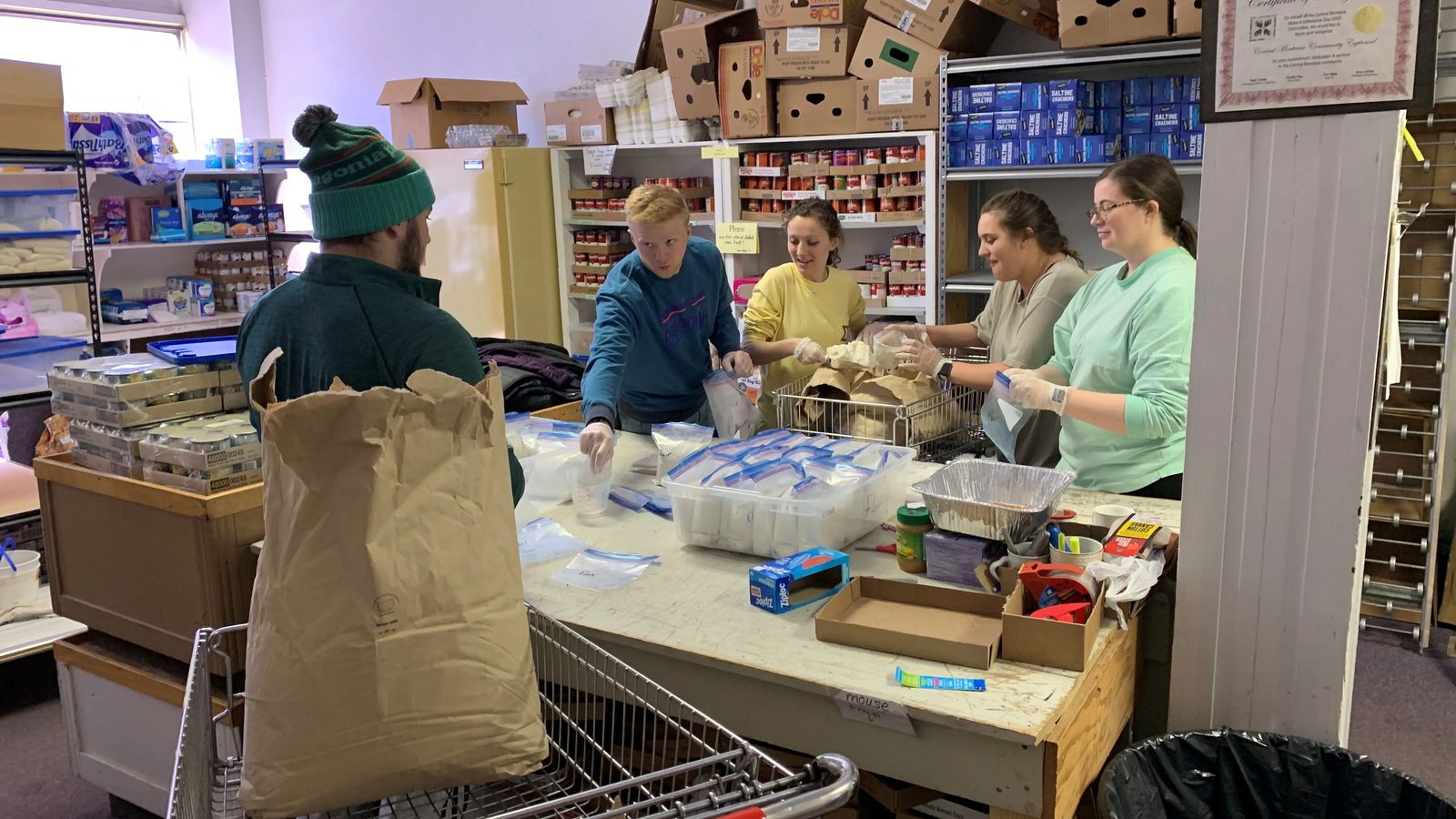 Central Montana Community Cupboard
We feed the hungry of Central Montana. The Central Montana Community Cupboard exists to collect and distribute food to families and individuals facing emergency situations. Our policy is to provide adequate food for three days sustenance. Our friends can use this assistance up to six times each six month period.
HOW TO GET INVOLVED
People can donate food, money, or their time to help feed the hungry. Call the Cupboard at 535-2015 M-F between 9:00am and noon to see how you might help.
VOLUNTEER OPPORTUNITIES
Lots of volunteers are needed to run this organization. We need people to help pick up food, stock food, unload trucks when they arrive, help clients go through our food line, or any number of other jobs that come up each week.
REQUIREMENTS AND RESTRICTIONS
None
TIME COMMITMENT
As much or as little time commitment as you feel you have to give.
Other Things You Might Like