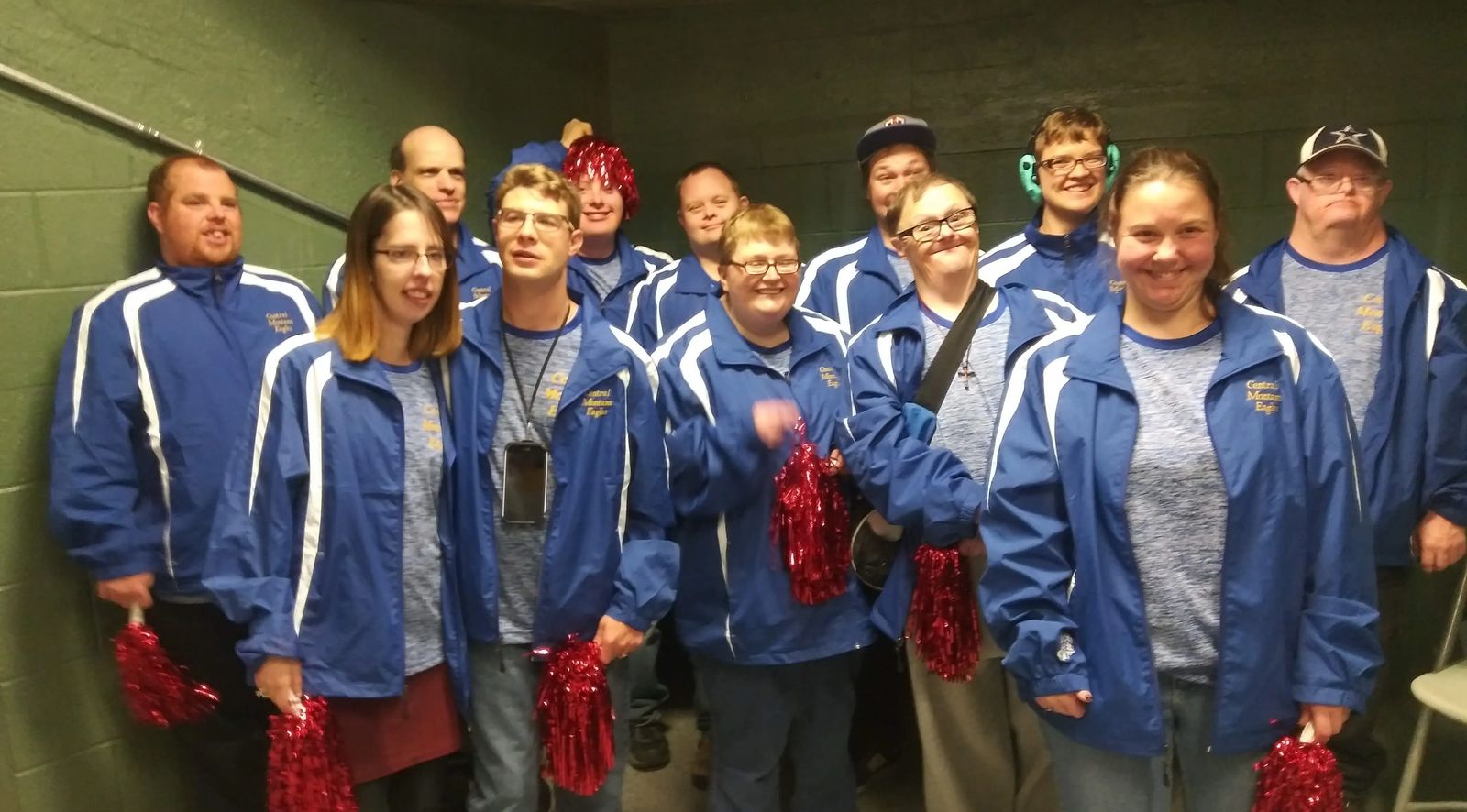 Special Olympics Montana-Central Montana Area
We are an organization that provides year-round sports training, athletic competition, and health-related programming for individuals with intellectual disabilities.
Special Olympics is a great organization and can't work without the support of our local area. We are so thankful for the local support we have and can't wait to see more people get involved.
HOW TO GET INVOLVED
We have numerous avenues for persons interested in joining to pursue. Of course, there are opportunities for persons with intellectual disabilities, over age 8, to participate in different sports. Our local team, The Central Montana Eagles, participates in Basketball, Bowling, Track and Field, Cycling and Equestrian events. If you are interested in becoming an athlete, or have someone you know who is, you can contact Krystal Phillips at kphillips@somt.org for the necessary information. Of course, you can also get involved by volunteering your time. Again, contact Krystal at kphillips@somt.org to find out more.
VOLUNTEER OPPORTUNITIES
We have numerous opportunities for those wishing to volunteer. We have "day of" volunteers, which are people who come to support on the day of the event. This could be timers for track events, escorts that take athletes from one station to the next, or even people to help stage the event. Next, there is the ability to become a coach. Our coaches help to teach the skills needed for our athletes to be successful in their events. This typically requires a commitment of about an hour one night a week for roughly ten to twelve weeks. We also have the opportunity to support by becoming a member of the Area Management Team (AMT). The AMT organizes and facilitates all activity in the Central Montana area. We plan events, sports schedules, and fundraising. Being a member of the AMT is a great way to get involved in an administrative role.
REQUIREMENTS AND RESTRICTIONS
Athletes must be at least 8 years of age. All athletes are required to submit a physical as well. Day of volunteering is great for kids, teens, and adults. To become a Class A volunteer (Coaches and AMT members), one must submit a Class A volunteer application and background check.
TIME COMMITMENT
Time commitment is relative to how much you would like to put in. A day of volunteer can typically expect to commit to 2-3 hours on the day of the event. Coaches and athletes can plan to commit roughly an hour per week for 3/4 months, as well as the occasional day /weekend trip for region and statewide events. Members of the AMT typically put in a couple hours per month, depending on the season and scheduled events.
MAIN EVENTS
We have several annual events. Each sport has a regional and state competition following the season. We also have our annual fundraising event, the Polar Plunge, which takes place during the Winter Fair in January. Then, we have our annual Area Games in April which is our regional competition for track and field, equestrian and cycling. We make a weekend out of it with Opening Ceremonies, our pancake breakfast (with support from the Moose Lodge), our athlete dance/carnival (the highlight of the weekend), and closing ceremonies/awards. Once that is done, we have the state tournament, which takes place in another city in the state and is the culmination of the season.
Other Things You Might Like