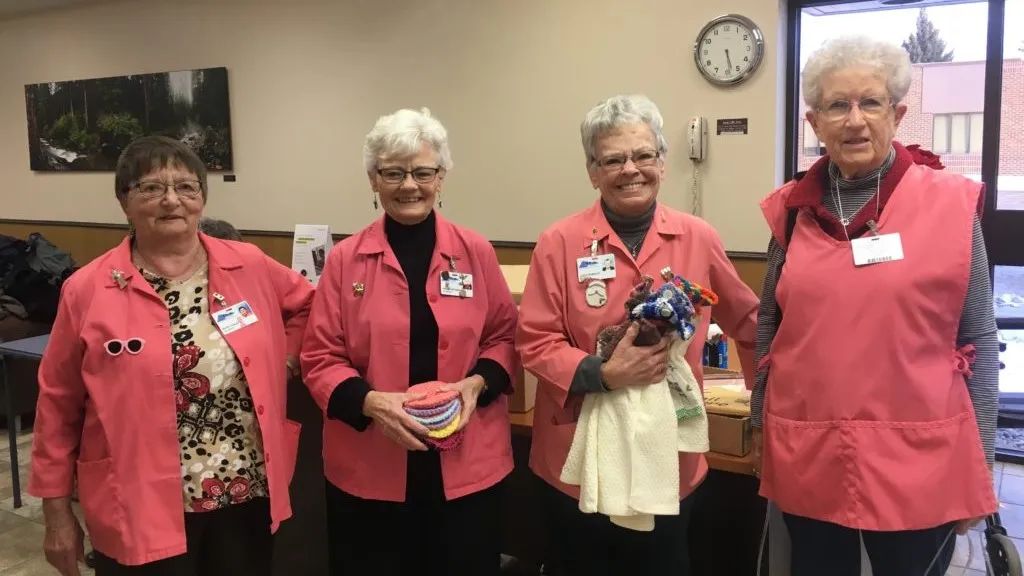 Central Montana Medical Center Auxiliary
Ladies wearing pink jackets and men wearing red vests are a treasured sight at CMMC. Whether they are manning the Gift Shop, baking cookies, knitting hats, delivering the mail or greeting our guests, the CMMC Auxiliary has been providing support in abundance since 1961.
VOLUNTEER OPPORTUNITIES
Why get involved with the Auxiliary? To serve the local hospital and community. We run the information desk, a gift shop, deliver mail, create baby quilts and baby and chemo caps, do birthday parties for the nursing home residents located on the same campus as the hospital, and provide medical scholarships.
REQUIREMENTS AND RESTRICTIONS
There is an annual due of $5.00. HIPPA training is required for services directly involved with patients. Mentoring is provided by committee chairs for other activities.
REOCCURRING EVENTS
Christmas and Easter bazaars
Book Fairs
Silent Auction
Rummage Sale
TO CONTACT
Inquiries may be directed to the gift shop.
Other Things You Might Like