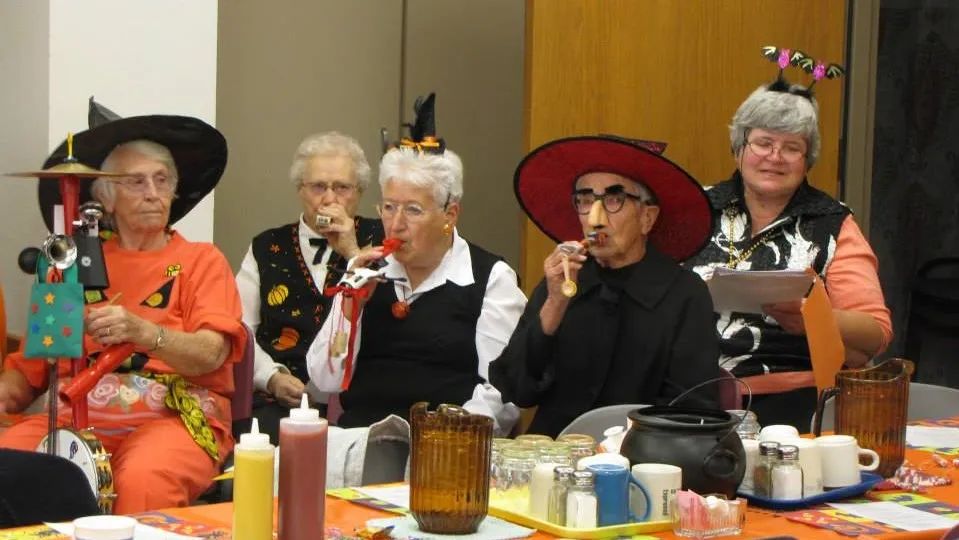 Fergus County Council on Aging
The Fergus County Council on Aging provides a wide variety of programs and services to seniors and those with disabilities so they may live happy, healthy lives with independence, dignity, and respect.
We feel especially proud that we are able to help people remain in their home as long as possible and stay independent.
The Meals on Wheels is more than just a meal to us, it is also a wellness check. We have had a hand in helping homebound folks get medical attention they needed when they were not able to do so because of this program. The same is true of our homemaking program. We are more that just a helping hand in the home, we can provide respite care for care providers as well as a wellness check with our scheduled homemaking visits.
We have buses with wheelchair lifts and conversion vans with ramps so they can get to appointments, meals and shopping.
We hope to be the first contact for folks seeking assistance with aging issues. We have helped many folks with Social Security and Medicare issues.
VOLUNTEER OPPORTUNITIES
We provide both Meals on Wheels and a congregate meal, Grubstakes, Monday-Friday. We can always use help getting the meal ready or help with dishes and cleaning in the kitchen and dining room. At times we need help with drivers and runners to deliver the meals. We also have Treasure Depot, our second-hand store, where all proceeds go to help support the many programs we provide. We can use help at the counter, putting out items, and keeping our store clean and tidy.
It is a great way to give back to those individuals that helped shape this community and gave to others so many years ago. We have a fun and caring staff that realizes that this is a "work of heart" and enjoy what we do to provide a much needed service for our community.
REQUIREMENTS AND RESTRICTIONS
The time is completely up to the volunteer. We have some that do one day a month for a couple hours and we have some that do almost every Monday-Friday for a few hours.
Training is very minimal and dependent on the duty. No membership or money is needed - we can even pick up volunteers using our shuttle system to help with transportation.
MAIN EVENTS
Our transportation system, the Central Montana Shuttle, does a Bingo Fundraiser on a Saturday in October to help raise funds and to meet grant requirements. The FCCOA does two other fundraisers, the Dream Vacation Trip of the Month Raffle and the Hats and Horses Fundraiser.
Raffle ticket sales begin the end of November and continue until the day we sell all 300 tickets - the drawing for the first trip is February 10 and a trip is drawn for each month thereafter.
The Kentucky Derby themed Hats and Horses is scheduled for the first Friday in May so that we can celebrate the horses, jockeys and events that take place the next day at Churchill Downs.
Other Things You Might Like