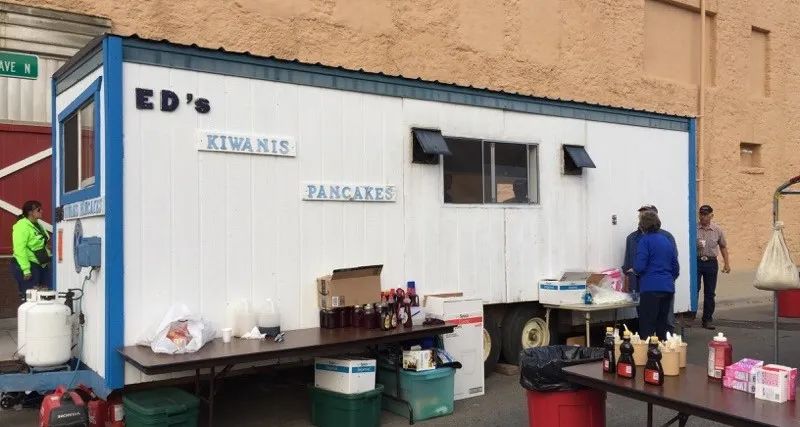 Kiwanis
Kiwanis is a global organization of volunteers dedicated to improving the world one child and one community at a time.
HOW TO GET INVOLVED
Speak to a current member about a sponsorship.
VOLUNTEER OPPORTUNITIES
Chokecherry Festival - we have a pancake breakfast
County Fair - we take tickets and park cars
School Tournaments - we take tickets
Blood Drives - set up and take down facility
National Holiday - we put up and take down flags along main street
RV Rest Area - provide a free place to camp with a bathroom that we clean daily
Read and Feed - donate 2 nights per year to give a book and supper to children and parents of Head Start
Toys for Kids - purchase gifts for 0-18 year old children in our community (in conjunction with HRDC)
Key Club - sponsor a group at the high school
Builders Club - sponsor a group at the junior high
Highway Clean Up - we have 2 miles of road that we maintain through the year
Scholarships - we commit funds to give scholarships annually to graduates
REQUIREMENTS AND RESTRICTIONS
Annual Membership is $120.
TIME COMMITMENT
We have weekly meetings at noon on Tuesdays at the Elks Lodge. They are not mandatory, but we look to see you when you can make it.
Other Things You Might Like